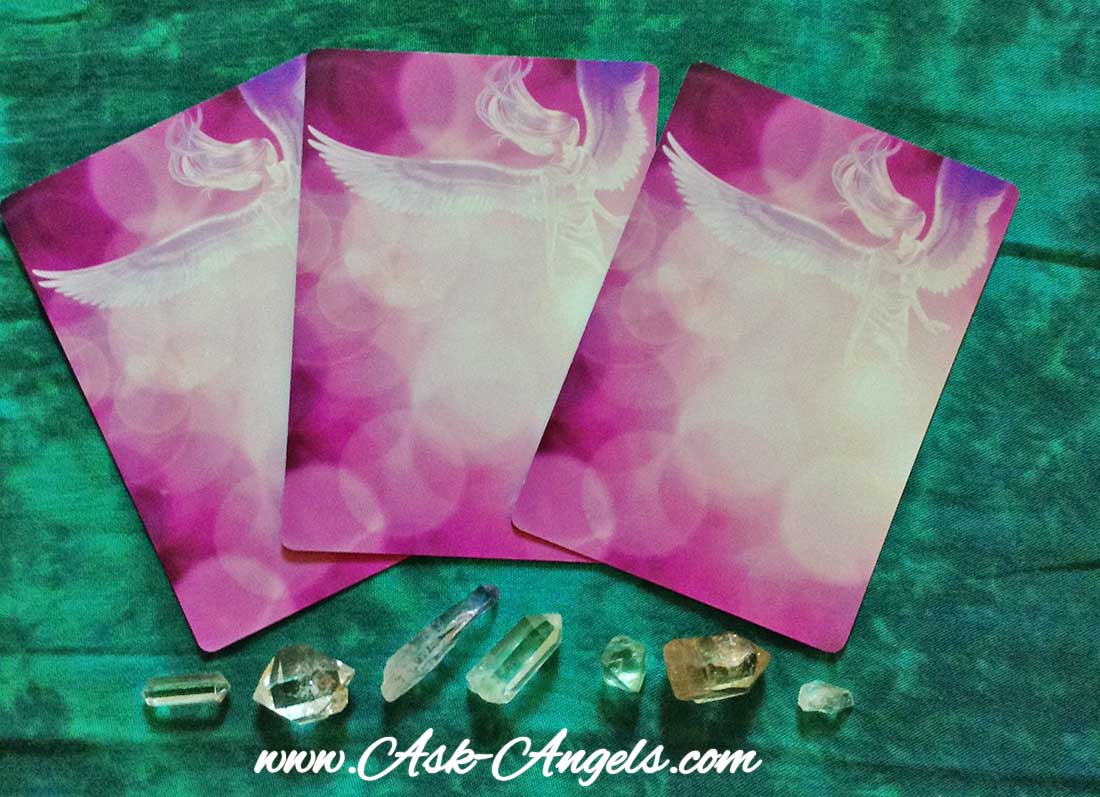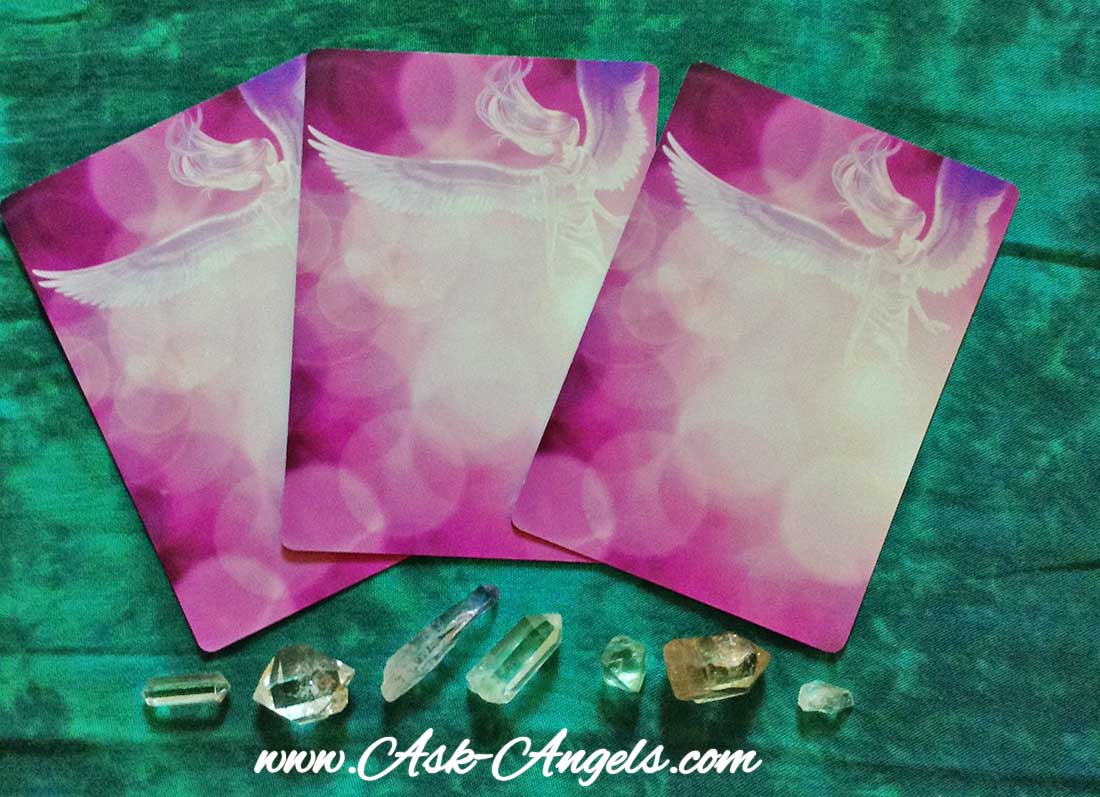 Angel Cards are a powerful and fun way to connect with the guidance, love and healing from the Angelic realm. Angel cards will not only help you connect with your Guardian Angels, but they will also provide angelic guidance and answers to your questions about love life, career, family, health, life purpose and more.
I have now created two separate decks of angel cards to help you learn to give accurate and fun angel readings for yourself, or for friends and family. Angel cards combine beautiful imagery with a loving message. With practice, setting the intention and with and an open heart you can learn to give accurate and insightful Angel Card Readings.
Right now these angel card decks are only in digital format, operating within this website as a web-app or they are also available as apps for iPhones, iPads and Android devices.
Click here to access the first Ask-Angels.com Angel Card Deck
Click here to access the newest angel card deck, The Daily Angelic Inspiration Cards
Enjoy these digital decks of angel cards and know that I am actively working on having the physical printed card decks created and will update you with links to those when they come available!
If you already have angel oracle decks that you love but you want to learn how to give more accurate angel card readings, watch this free video that shares how to unlock your angel intuition, now!
Additional Angel Cards Available 
In addition to my angel card decks, Doreen Virtue has tons of Angel Cards available…
A few of my favorite decks that she has put are: 
Messages from Your Angels Cards 
I also really like Kyle Gray's Angel Card Decks: 
Keepers of the Light Oracle Cards 
Reading Angel Cards
Sponsored Links  
There are many ways to do angel readings using Angel Oracle Cards.
Whether you are a complete beginner, or an advanced angel card reader, you can easily tune into the guidance and insight from the angels using authentic angel cards. There is no wrong way to use these cards as each card is infused with the love and healing energy of the angelic realms.
Whether you are using the cards to complete an angel reading, pulling a daily card, or drawing multiple cards at once to tell a story, every card you draw is for a specific reason and guided by the angels. Your angels will help you to tune into the meanings of the cards you draw through your intuition and first impressions.
When you draw angel oracle cards, notice any thoughts, mental images, emotions or feelings you have in response to the cards you draw in addition to what comes up for you while you are reading the card description in the guidebook, or the
expanded meaning section if you're using an angel card reading app. You may not immediately understand the meaning of a card you draw, but keep an open mind and heart and ask your angels to help clarify.
The angels are always happy to help!
Angelic guidance is often repetitive until you really hear and get the message they're conveying, so don't be surprised if you draw the same card multiple times, even in a row. This is simply a validation that there is an important message here from your angels. Once you get the meaning, learn your lesson, or act on your inner guidance surrounding this situation, a new card and message will likely appear.
Trust your intuition as you work with your angel cards. Know that you are immensely loved, guided and supported by your angels at all times.
An important part of getting clear guidance from angel cards, is to clear your space, clear your energy and clear your deck of any unwanted energy before you start!
Enjoy the bliss, joy and insight you receive when connecting with your angels!
Ready For More?
Check out The Ultimate Guide to Angel Card Readings… Free Here! 
With light and love,


Original Source